Buying Land to Build a House in Northern Ireland
Posted on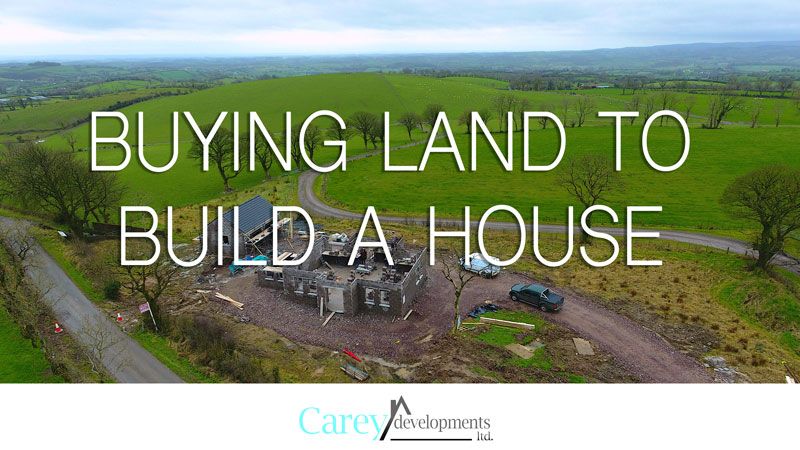 If you stumble across the right site or you are gifted a piece of land to build your dream home on then you are a part of the lucky few! Most of those who are starting their new build journey will have to spend many days or weeks, perhaps years hunting down the right plot of land.
If you are at the very start of beginning to search for your perfect site, there's a few tips to get you started.
Planning Permission
Before you begin building your own home, your site must have planning permission on the site. Be careful of offers of land without planning permission, the price may seem too good to be true, and in many cases they are. You can check if a site has planning permission by visiting the Northern Ireland Planning Service
Site Survey
A site survey by a chartered surveyor is essential. Paying a qualified and experienced professional to give you a detailed review of a site can save you many thousands of Pounds and major headaches in the future. There can be any number of hidden problems with a building site, so be sure to look for a chartered surveyor through your local estate agency or through the Royal Institute of Chartered Surveyors
Finding Land to Buy
All this is very good but where can you find land for sale in Northern Ireland?
As well as looking at your local estate agents website, make sure you follow their social media channels, you can receive notifications and see the posts first from your estate agents Facebook Page when you click Follow and select how you want to see the posts.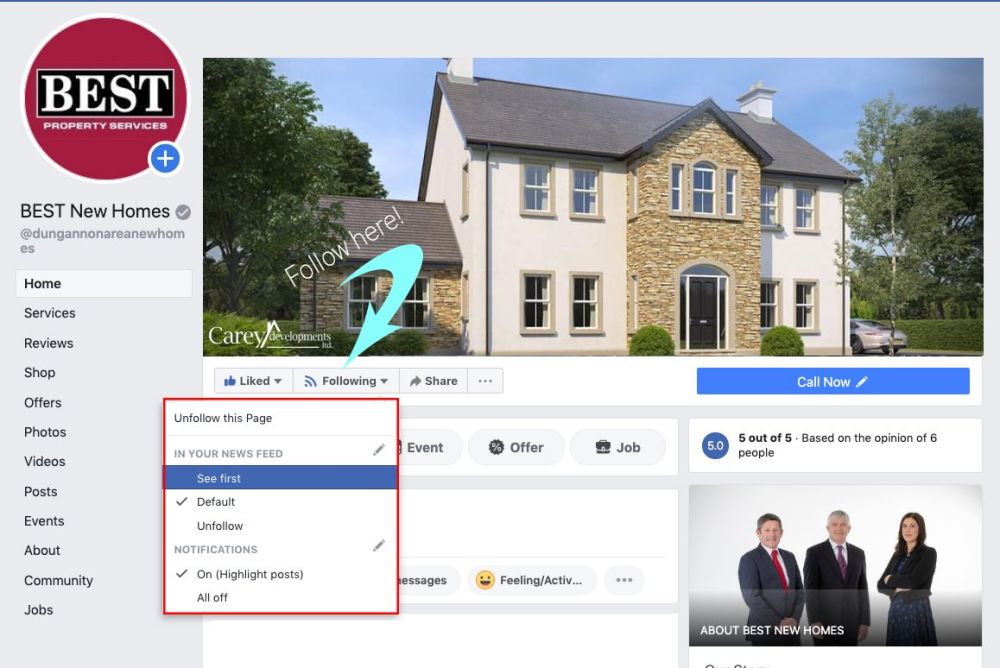 Apart from your local estate agencies and land agencies there are a number of other ways you can try to find land for sale;
These tips from NIDirect might help you discover new building sites for your self build project.
get together with a group of other potential self builders and buy a bigger development plot

contact developers and ask whether they have any individual sites they would be willing to sell

contact the local council in case they have any sites for sale

contact other potential land sellers - sometimes utility organisations such as water, gas and electricity companies sell surplus land

contact local land and estate agents

contact specialist land finding agencies and plot developers

look out for sites with an existing low-quality or unsightly building which could be demolished

assess the potential of building in a large back or side garden
At Carey Developments Ltd we are well known for our superb quality new build developments across Co Tyrone but we also offer Design & Build, Architectural Services, New Build, Residential & Extensions. Contact us any time to discuss your new project or dream home.
Follow us
Facebook: facebook.com/careydevelopments
Instagram: @careydevelopmentsltd