How to Choose an Architect
Posted on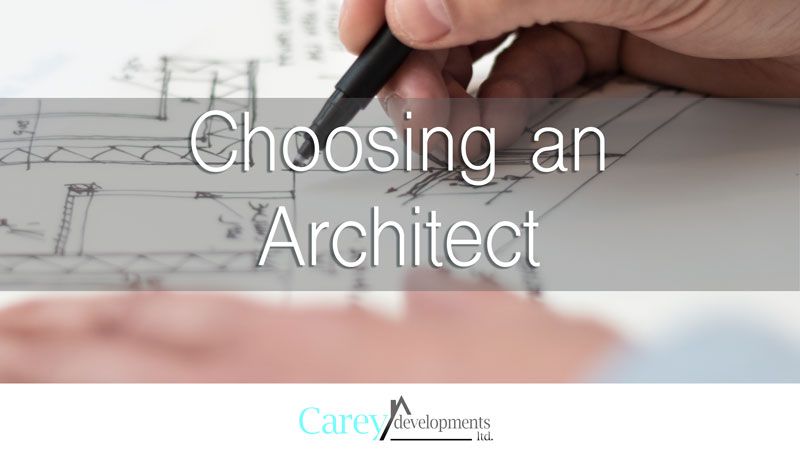 After finding and buying your perfect building site, one of the most significant decisions you'll make in your home building project is choosing an architect.
But what are the first steps to take to ensure you find an architect who can design your dream home.
Are you Experienced?
The first thing to make sure when choosing an architect is to ensure that they are qualified, experienced and accredited. All architects must be registered with the Architects Registration Board http://www.arb.org.uk, by law, so make sure you shortlist an Architect who is registered.
This guarantees a certain basic standard of work, and means they will have professional indemnity insurance in case anything goes wrong and you need to pursue compensation
I Like Your Style
Architect practices come is all shapes, sizes and styles, from traditional approaches to ultra modern and they may specialise in certain types of build or materials. If you know what overall style you are looking for then is should help narrow down your choice.
The Cost of a Dream
Its always worth remembering that the cheapest options may not be the best and its important that you speak to your architect about what costs are involved.
A good portion of your budget will be spent on designing your home, and being clear and upfront about your budget with your Architect is important for them to be able to plan your project and respect the limits of your budget.
Finding Your Way
The Architects Registration Board have a list of questions to ask your architect when you meet them for the first time, you can find out more here:

http://www.arb.org.uk/public-information/meeting-your-architect-for-the-first-time/
And the Homeowners Alliance offers practical advice for Finding an Architect here:
https://hoa.org.uk/advice/guides-for-homeowners/i-am-improving/how-do-i-find-an-architect/
At Carey Developments Ltd we are well known for our superb quality new build developments across Co Tyrone but we also offer Design & Build, Architectural Services, New Build, Residential & Extensions. Contact us any time to discuss your new project or dream home.
Follow us
Facebook: facebook.com/careydevelopments
Instagram: @careydevelopmentsltd